Bridge Construction at Niobrara Work has not stopped all winter long on the bridge project at Niobrara, to replace two bridges that were washed out in the March 14, 2019 flood.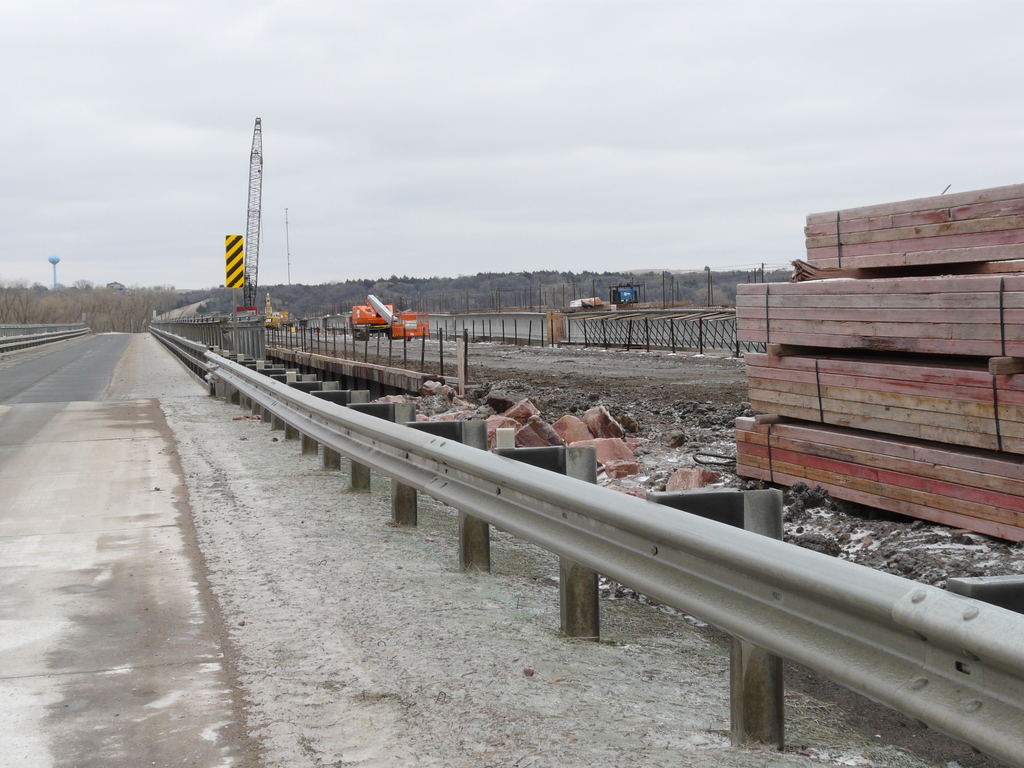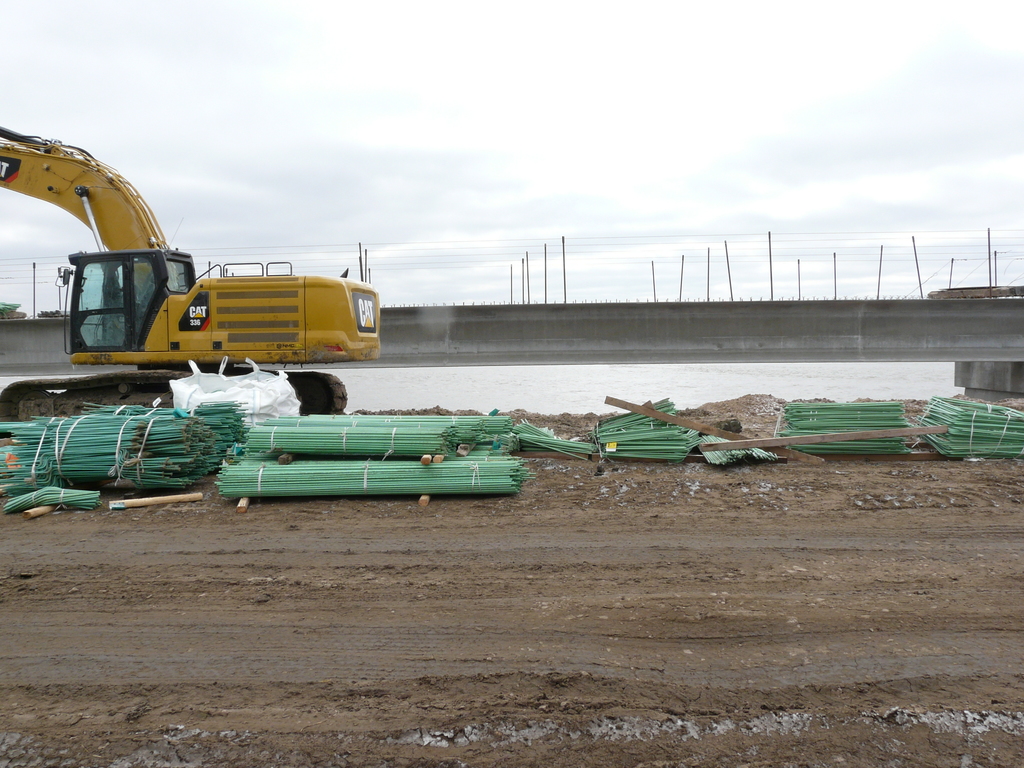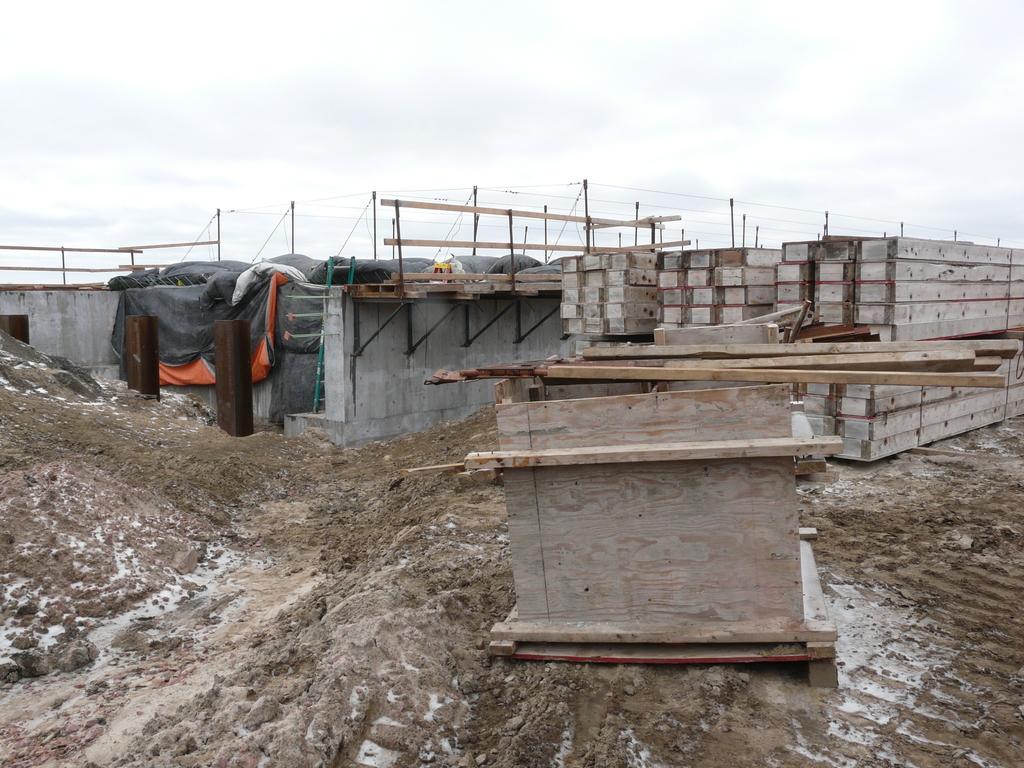 Local Priest "surprised" on Easter Morning… Father Kizito Okhuoya, who serves St. William Catholic Church at Niobrara, and St. Wenceslaus Catholic Church in Verdigre, gave a live-stream service Sunday morning. The night before, following the Saturday Vigil service, the church secretary, Rita Pavlik, and several others, placed photos of church members in the pews so Father Kizito wouldn't feel like he was preaching to an empty church on Sunday morning. "We thought this would brighten his day a little," Pavlik said. "I know it's been so hard on him, not having the parishioners at church."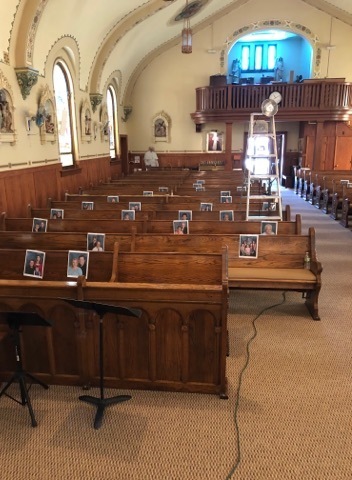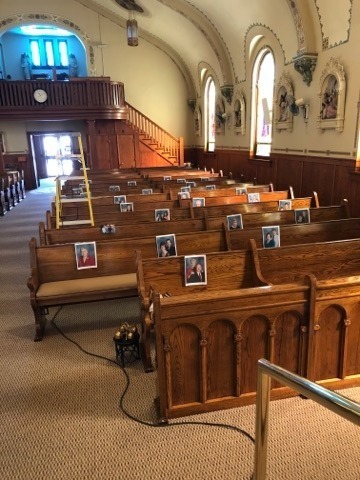 County ballots will all be mailed... Knox County staff member Denise Burman was in the process of running ballot return envelopes through a meter affixing paid postage one day last week. Nearly 5,400 ballots will be mailed on April 22 from the Knox County Clerk's Office

Easter yard decor... Easter yard decorations are scarce this year, but there is a colorful one on the west side of Verdel. The decorations are placed in the home's front yard complete with an Easter bunny and bright colored eggs.